Are you tired of the same old lighting fixtures in your space? Looking to add a touch of elegance and sophistication? Look no further than pendant lamps! These versatile fixtures not only provide ample lighting but also serve as stunning focal points in any room. You can find the perfect style to complement your home decor with a wide range of pendant designs. In this blog post, we will explore the different types of pendant lamp designs and discuss how they can enhance the ambiance of your living space.
Traditional Pendant Lamps
Traditional pendant lamps are a great choice if you have a classic taste and appreciate timeless pendant lamp designs. These lamps often feature intricate details, such as intricate metalwork, crystal embellishments, or fabric shades. They exude elegance and add a touch of sophistication to any room. Traditional pendant lamps come in various shapes and sizes, from small and delicate designs for a cozy nook to large and elaborate ones for grand dining rooms. Traditional methods offer a wide range of options to suit your style, whether you prefer a simple silhouette or an ornate chandelier-style pendant.
Modern Pendant Lamps
Modern pendant lamps are the perfect choice for those with a more contemporary style. These lamps embrace sleek lines, minimalism, and innovative materials. They often feature geometric shapes, bold colors, and unconventional designs that make a statement. Modern designs offer endless possibilities, whether you want a pendant lamp with a metallic finish, a glass globe, or a unique sculptural form. These lamps are functional and serve as artistic pieces that add a modern touch to any room. Whether you have minimalist decor or an eclectic mix, a modern pendant lamp can become a focal point and conversation starter.
Industrial Pendant Lamps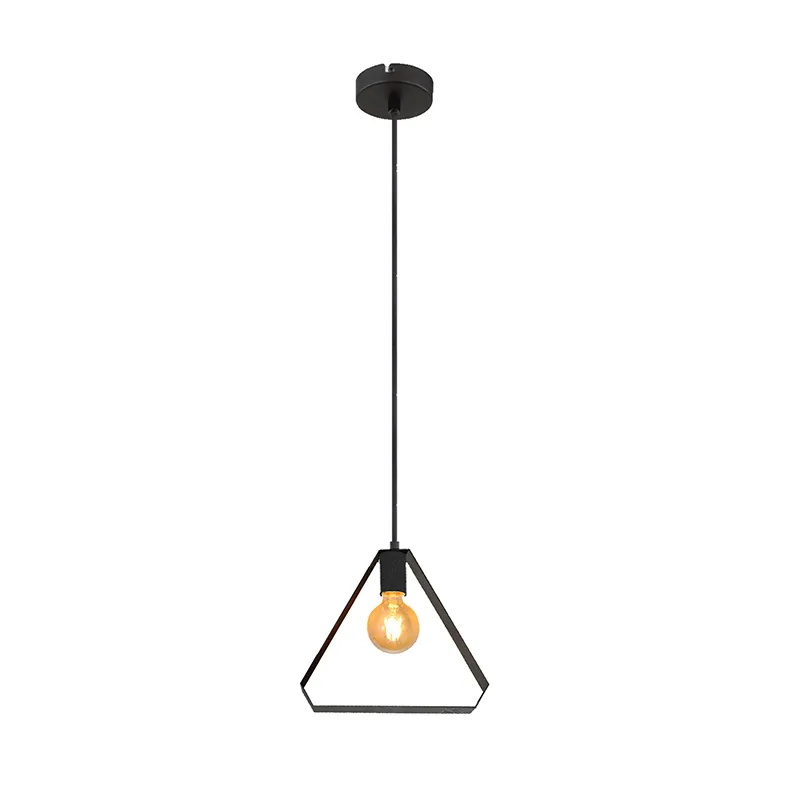 If you appreciate industrial design's raw and rugged aesthetics, then industrial pendant lamps are a perfect fit for you. Borrowing inspiration from factories and warehouses, these lamps often feature exposed bulbs, metal cages, and utilitarian finishes such as brushed steel or aged copper. Industrial pendant lamps add an edgy and urban vibe to any space. Whether you want to create an industrial loft feel in your living room or add a touch of authenticity to your kitchen, these lamps are a great choice. They provide a warm and inviting ambiance while still showcasing the charm of industrial design.
Rustic Pendant Lamps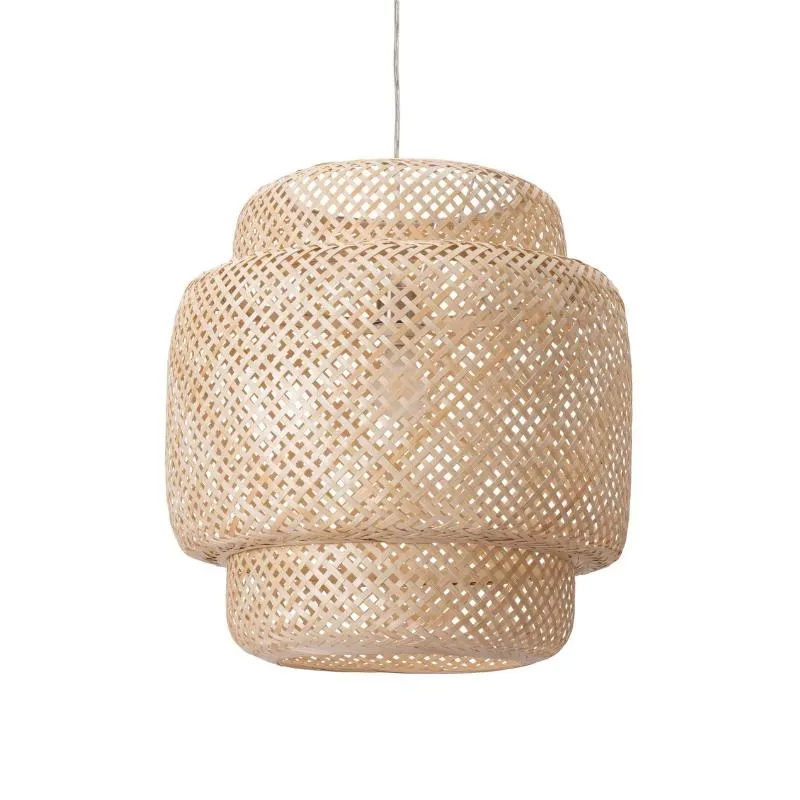 If you prefer a more relaxed and cozy atmosphere, rustic pendant lamps are an excellent option. These lamps often feature natural wood, rope, or rattan. They embrace a rustic charm inspired by nature and a more straightforward way of life. Rustic pendant lamps can be the perfect addition to a farmhouse-style kitchen, a cabin-themed living room, or a coastal-inspired bedroom. They bring warmth and a sense of nostalgia to any space while adding a touch of organic beauty.
Art Deco Pendant Lamps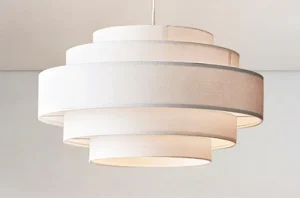 If you want to infuse your space with luxury and glamour, look no further than Art Deco pendant lamps. The lavish style of the 1920s and 1930s inspires these lamps. They often feature geometric shapes, luxurious materials, and intricate detailing. Art Deco pendant lamps can transform any room into a sophisticated sanctuary. Whether you want to create an elegant ambiance in your dining room or make your entryway shine elegantly, these lamps will add a touch of old Hollywood glamour and create an unforgettable focal point.
Tiffany-Style Pendant Lamps
Tiffany-style pendant lamps are synonymous with intricate stained glass designs and exquisite craftsmanship. These lamps are inspired by the iconic work of Louis Comfort Tiffany, who revolutionized the art of stained glass. Tiffany-style pendant lamps feature vibrant colors and intricate patterns that create a mesmerizing display of light and color. These lamps are like works of art that can elevate any room's aesthetic appeal. Whether you want to add a touch of elegance to your study or create a cozy reading nook, a Tiffany-style pendant lamp will create a captivating ambiance.
Custom Pendant Lamps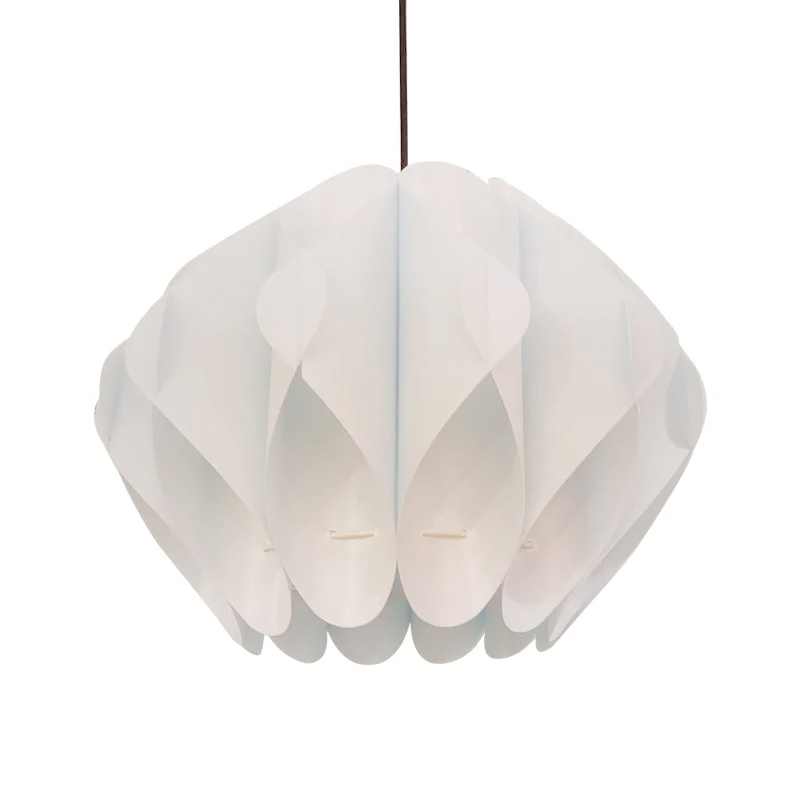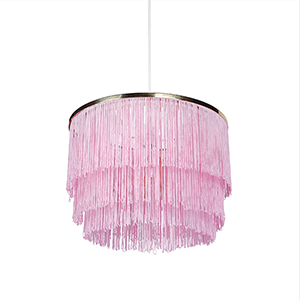 If you want a pendant lamp that is truly unique and personalized to your style and space, custom pendant lamps are the way to go. Many lighting designers offer custom design services where you can collaborate to create a one-of-a-kind pendant lamp. You can choose the materials, shapes, sizes, and colors to complement your decor perfectly. Investing in a custom pendant lamp allows you to have a piece that is functional and reflects your personality and creativity.
In conclusion, pendant lamps offer a wide range of design options that can elevate the ambiance of any room. Whether you prefer a traditional, modern, industrial, rustic, Art Deco, Tiffany-style, or custom design, there is a pendant lamp that will suit your style and taste. These lamps provide functional lighting and serve as decorative focal points that enhance the overall aesthetic appeal of your home. So, why settle for ordinary lighting fixtures when you can make a statement with a stunning pendant lamp? Discover your space's perfect pendant lamp design and transform your home into a captivating haven of style and elegance.